Free Stuff
Download my postcard marketing course
(sold previously for $97 - Yours FREE!)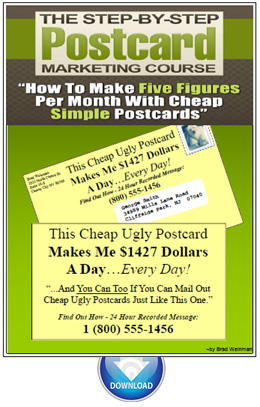 Listen to an audio interview I did with David Dutton
(the most connected guy on the internet)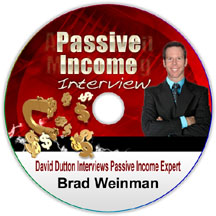 Click here to download and listen on your iPod or MP3 player
Listen to an audio where Mike Dillard
interviews me about attraction marketing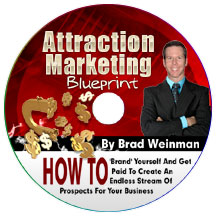 Books in pdf
Million Dollar Emails
by Yanik Silver

The Greatest Collection of Moneymaking Emails Ever.

"Million Dollar Emails" is an ebook that contains some of the most successful and persuasive emails ever written. It's jam-packed with real life emails that have been proven to work by the top Internet Pros and eCommerce leaders.

And, here's the best part, in many of the examples, you'll see the exact numbers and results from their campaigns. Response rates, sales figures, and other insider information all culled from their private records. This information has been totally confidential - until now.

Full Resell Rights
Download

Autoresponder Magic
by Yanik Silver

A resource that can help you put your web site's sales on autopilot.
A massive collection of winning autoresponder messages to model, copy and swipe.

Autoresponder Magic is an ebook that contains some of the most successful and persuasive autoresponder messages ever written. It's jam-packed with autoresponder messages that have been proven to work by the top Internet Pros.

Full Resell Rights
Download

1001 Newbie-Friendly Tips
by Bob McElwain

In this revealing book, you'll discover 100s of practical and usable ideas - and the simplest ways to implement them. How to fine tune your site to maximize profit. How to continue increasing your profit with successful, proven strategies.

Every bit of information has been double checked for accuracy and freshness. You'll find no re-cycled "yesterday's news" here! The Internet is constantly changing at extraordinary speed. And yesterday's winning ideas quickly become today's also-rans. But with the best of current thinking at your fingertips, you can apply these methods with utmost confidence, assured you are on the winning track

Full Resell Rights
Download

Working with ClickBank
by Tom Hua

This eBook is written by one of the Top Sellers at ClickBank, Tom Hua. You'll find foolproof step-by-step instructions on how to set up everything you need to work with ClickBank.

It's very helpful for anyone who wants to use ClickBank to sell ebooks and accept credit payments on line. This can be you, your customers or your web site visitors.

Full Resell Rights
Download